2011-09-27
By Mohammed al-Qaisi in Baghdad
The majority of suicide attacks that occurred across Iraq during the past three months targeted innocent civilians, not security forces personnel, defence and interior ministry officials announced Monday (September 26th).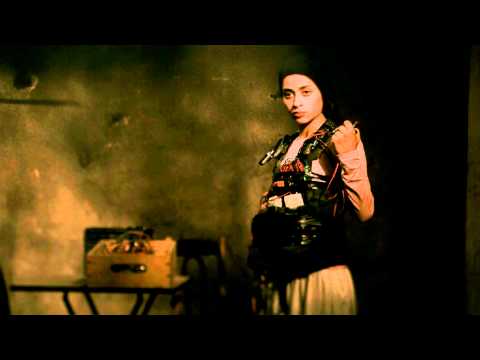 Play Video
Officials say statistics from the Ministry of Interior show that 200 citizens -- including 56 children -- were killed in the past three months in suicide strikes against mosques, husseiniyats, religious festivities, weddings and popular markets.
"These operations reflect a phase of weakness that terrorist organisations are going through following the drying up of their funding sources and Iraqi forces exerting control and excelling in their work," said Ministry of Defence spokesperson Maj. Gen. Mohammad al-Askari.
'Suicide bombers are the cheapest weapon'
Al-Askari told mawtani.com that terrorist groups are resorting to suicide attacks because they discovered that rigging cars and detonating improvised explosive devices were excessively costly and presented greater risks.
"Suicide operations are the cheapest weapon in the terrorists' arsenal because human life is the least expensive thing they own. They do not feel any sense of belonging among themselves, nor do they hold any sanctity to the relationships between them. Misleading a colleague and sending him to hell is a very simple matter for them."
Col. Hikmat Mahmoud al-Masari, director of media and communications at the Ministry of Interior, said that terrorists sometimes resort to kidnapping mentally challenged individuals, strapping them with explosives and detonating them by remote control.
"Such practices show the lowliness of terrorists, and the fact that they do not value life."
Suicide bombers take drugs before blowing themselves up
Khalid Abdullah al-Alwany, member of the Iraqi parliament's defence and security committee, said that after investigating all the suicide attacks that occurred during the past months, laboratory analysis proved that all of the suicide bombers had used drugs before blowing themselves up.
"Ninety percent of those attacks led to killing civilians, including religious figures, scholars, children and even elderly individuals. The terrorists know that these people are their victims, but they still send mindless bodies which are then blown up in the midst of innocents," al-Alwany said.
"The terrorists convince the suicide bombers that they are going to heaven after the explosion -- but they go to hell."
Many Iraqi citizens across the county have expressed their loathing of terrorist groups in Iraq.
"Terrorist operations represent a serious danger to us," said Hassan Allawi, 30, a resident of Mosul, where security forces foiled suicide attacks earlier this month. "We need a media campaign to send a clear message that in our religion there is no such thing as suicide operations, because suicide is forbidden in Islam."
In Karbala, where car bombs killed at least 10 Iraqis on Sunday, resident Muhanad Abdullah, 41, said, "The terrorists have attained the ugliest levels of terrorism in carrying out suicide operations, but we will continue to fight them."
Sheikh Faisal al-Essawi, professor of Islamic sharia and chairman of the religious affairs committee in Anbar province, said, "The terrorists should know that they will dwell in hell forever, because he who kills just one unrightfully is the same as killing all mankind."
"No such culture exists in our faith," he said. "Our Prophet warned us against uprooting trees or killing animals, so how would it be when it comes to killing humans? The terrorists have strayed from the consensus of the street and the nation."